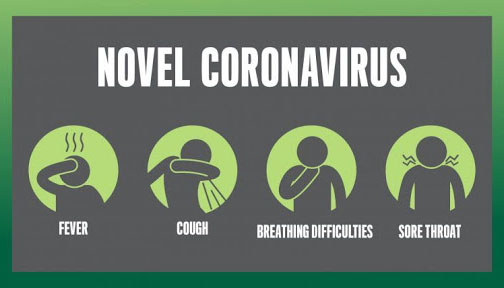 Coronavirus Update
Dear Melbourne Football Academy Families,
As the situation regarding the coronavirus outbreak is constantly evolving, we would like to update you of the plans Melbourne Football Academy has in place during this unprecedented time. The health and wellbeing of all our staff, students and members is paramount. We are constantly referring to the Department of Health website and the recommendations of the Department of Education and Training.
We would like to encourage all of our valued members to keep informed by visiting the Australian Government's Department of Health website here and navigate for more details.
Our plan
At this point in time, Melbourne Football Academy has no reported cases of any infected members, parents/guardians/carers across any of our programs.
We will continue to run our programs as normal unless the situation escalates and we are advised otherwise from the Department of Health and Department of Education and Training. You will all be contacted if this is the case.
Our Current arrangements:
- Classes conducted as usual in their small groups
- Coaches will ask all students to use hand sanitiser or wash hands with soap before each class and also at the end of class.
- Coaches will remind students not to touch each other (no hugs/ no high 5s, no shaking hands, no fist pumps etc).
- Should a student present to class with cold or flu like symptoms, Coaches will kindly ask the student/parent to leave class.
Please understand that sanitisers are hard to obtain in bulk at the moment. Encourage your children to clean their hands thoroughly and regularly throughout the day.
What you need to do
- If your child is showing any cold/flu symptoms please keep them at home and seek medical advice.
- If your child is considered as "at most risk" category (eg. compromised immune system), please consider self isolation from academy classes.
- If your child has been diagnosed with coronavirus please inform us immediately.
- If you choose to keep your child at home or are self isolating, you will be welcome to do make up classes. We will advise of make-up classes at a future date when the situation improves.
We understand that continuity and stability are important for many students and hope to maintain this level of routine for the duration of this period.
The health and wellbeing of all our students, staff and members is paramount and we hope that everyone remains calm and vigilant.
Thank you all for your understanding.

Should you have any queries please feel free to contact us info@melbournefootballacademy.com.au