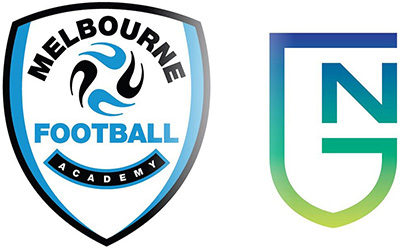 MFA is delighted to announce a multi-year partnership with GongNeng Sports Management from China.
As of June 2016, the Academy enters into a multi-year partnership with GongNeng Sports Management that will see Melbourne Football Academy provide football education training programs to players aged 8 to 18 years travelling from China.

With the introduction of new hi tech training equipment and new training innovations direct from Europe, MFA has the ability to aid these players on-pitch development.

This partnership is also a unique opportunity for MFA students to play friendly matches against our International partners on a regular basis and on our new state-of-the-art facility.

Six bold pledges will be at the heart of this exciting partnership aiming to drive future success and innovation for the Academy, members and sport of football.

The following are the six key pledges that Melbourne Football Academy and GongNeng Sports Management plan to deliver over the multi-year partnership together:
Relentlessly innovate and create revolutionary training programs enabling the players to perform at the highest level.
Continue to develop the next generation of talent and empower them with over 800 cutting-edge training drills during the course of the partnership.
Work with the GongNeng Sports Management and help 1000s of players in the local Chinese community through our Football programs.
Develop the players football ability through our shared expertise and knowledge together with our affiliates.
Realise our global ambitions by spreading the benefits of MFA's unique football programs and new training innovations.
Together we commit to having players and innovation at the heart of everything we do.

Talking about this exciting new chapter in the Academy's history, MFA Director Chris Theodorou said:

"GongNeng Sports Management shares similar values to us in that they achieve success through a combination of hard work and strategic thinking. At Melbourne Football Academy, our determination to succeed is accompanied by a commitment to develop players as people, and this partnership reflects this. Our challenge now is to keep striving for excellence for our institution with strong core values based on a pioneering attitude. The Academy's commitment to developing and improving players at every level continues to set a benchmark in the sport. We look forward to providing game-changing technologies and training innovations to further support the player's on-pitch performance."