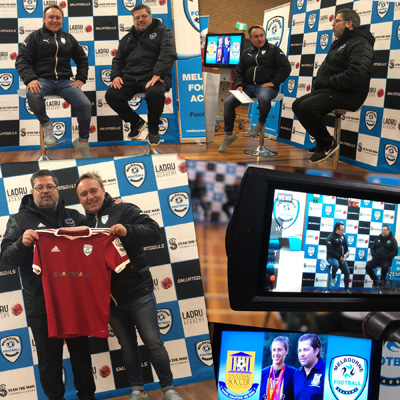 James Galanis visits MFA
A special thank you to James Galanis for speaking to the Melbourne Football Academy students and parents. We are grateful for your time and effort, sharing your philosophy of teaching in the sport we love and proven in the success of your academy in the USA, Universal Soccer Academy, and as personal coach and mentor to Carli Lloyd, two-time Olympic gold medalist, FIFA Women's World Cup Champion, 2015 & 2016 FIFA Player of the Year.
Your insights into key attributes of a champion athlete and sharing personal stories of your training regime with Carli Lloyd was invaluable.
Your advice to our students on how to apply themselves on and off the training ground was very enlightening for all.
Thank you again for this exclusive opportunity.