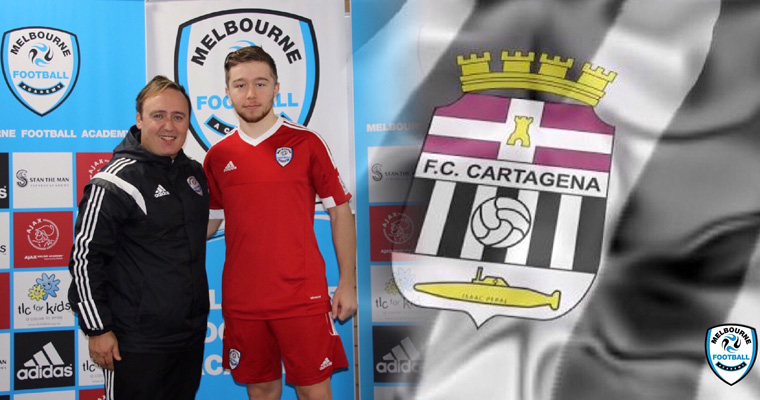 Kristian Davies Returns to Spain
Melbourne Football Academy's !8 year old Kristian Davies, who returned after a season with Futbol Club Jove Espanol, has now been selected by FC Cartegena to trial at their training base in Spain during July and August.
Kristian is a committed and hard working player, having attended our MFA of Football Excellence program and also our personal training player program working with MFA's Technical Director since the age of 13.
Good Luck to Kristian from all at MFA.
We look forward to tracking your progress.
If you have the desire and passion to succeed, we want to hear from you!
MFA of Football Excellence Trials are tacking place in October and November.
Apply Today!