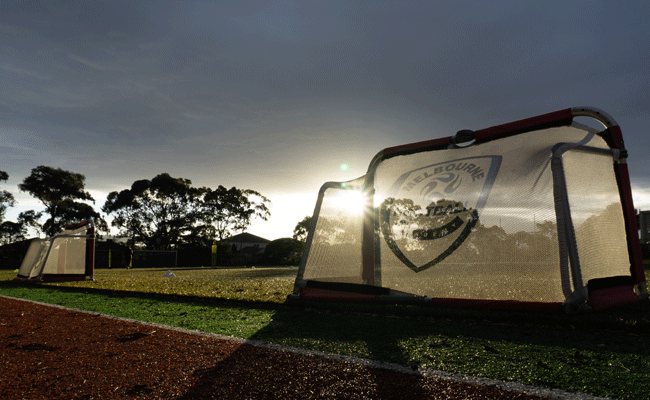 MFA Return to Training June
Dear Melbourne Football Academy Members
We hope this communication finds you well.
We are excited to announce a returning to training date for later in the month.
Further to our communication released on 26th May 2020, although we had initially anticipated a return to training from 10th June 2020, we now expect this date to be pushed out to 20th June 2020 (tentative).
Prior to recommencement of training classes, Melbourne Football Academy must implement appropriate safety measures to ensure a safe training environment for all. Some measures we are implementing, also recommended by the Education Department, include:
Appropriate signage around the facility reinforcing COVID-19 measures such as Hygiene Care, Social Distancing, Entry/Exit points etc,
Sanitising of training equipment,
Revising training class start/end times to ensure a 15 minutes gap between each class,
Training of staff on the new MFA COVID-19 processes.
Rest assured that Melbourne Football Academy is taking its responsibility for a COVID-19 safe environment very seriously and continues to be of paramount importance.
As such, an MFA COVID-19 plan will soon be released and made available for all members.
It is important that all attending the Academy become familiar with the measures outlined in the MFA COVID-19 document, as we all have a responsibility to ensure everyone's safety and so abide by some strict processes.
The non-compliance of these processes can result in hefty fines imposed by Government authorities whom will be patrolling the facility, and this may also result in termination of business operations.
Some key measures to become familiar with:
If you feel unwell, DO NOT come to training.
Arrive no earlier than 5 minutes before class. If you're early, please wait in the car
Non-Contact Infrared Thermometer checking upon arrival
Wash/Sanitise hands before AND after training class
Social Distancing measures in place at all times. Keep 1.5m between you and every other student/parent and staff
No hugs, No shaking hands, No high-5's
NO ACCESS to Communal Change rooms. Please arrive to the Academy in appropriate attire AND ready to train.
NO ACCESS to drinking taps/water fountains.
Students are to bring their own drink bottle AND hand sanitiser to use during training.
DO NOT SHARE anything or touch other's belongings (water bottles, bags, clothes, shin pads)
Restricted access to toilets. Toilets will remain locked. Staff will allow one person at any one time and will be required keep a record of attendance. User must sanitise on entry and exit.
No congregating on School Grounds
Please be on time to pick up your child
GET IN-TRAIN-GET OUT
At this stage, as there continues to be restrictions on gatherings, we ask that parents/guardians do not congregate/socialise on School grounds or in car park.
Parents/Guardians will be required to drop off their child, then return for pick-up at the completion of class.
We will revisit this policy when an announcement for easing restrictions on social gatherings is advised by the Government.
We thank you for your ongoing support and patience whilst waiting for details on the recommencement of activities.
We will continue to communicate updates via the team app.
We strongly recommend that all members have access to the team app. This is the most effective way to ensuring that you receive timely communication as they occur. In this COVID-19 environment, it is essential that all members receive communication in a timely manner.
If you have any questions, please do not hesitate to contact us via email to info@melbournefootballacademy.com.au
Regards
Melbourne Football Academy