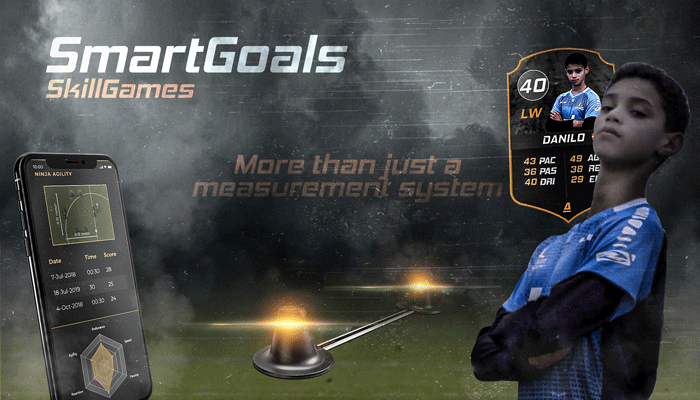 SmartGoals SkillGames Land at MFA
Melbourne Football Academy are excited to be adding the new SmartGoals SkillGames to our football program. This is a new feature that we are sure our students will be excited and more importantly challenged to new heights.
The new SkillGames feature will allow us to:
Measure real performance data
Collect individual performance data through the measurement of players' results during standardized and custom training exercises powered by SmartGoals.
Standard exercises include 16 meters sprint, passing maestro, ninja agility and more.
Track growth
SkillGames allows us to monitor the development of players' abilities for 6 different categories: speed, passing, dribbling, agility, reaction, and endurance.
The platform helps to discover key insights. For example, who is the best dribbler, or who has the best reaction skills?
Compare results
Compare players against each other or to their very own performances in the past.
Overview of players' ranking based on their average and specific skill scores.
Compete
Help players work harder towards achieving their golas, by sharpening their competitive instinct.
SkillGames stimulates the players' competitive spirit, and competition drives growth.
Challenge players to always give more during training and beat their personal or teammates' records.
Gaming, Fun & Engagement
Each player will have access to their own SkillCard just like the FIFA game which makes it guaranteed fun!
Just like the professionals: the Ronaldos, the Messis, the Van Dijks, students now have the opportunity to get that real-life videogame-like experience on the pitch.