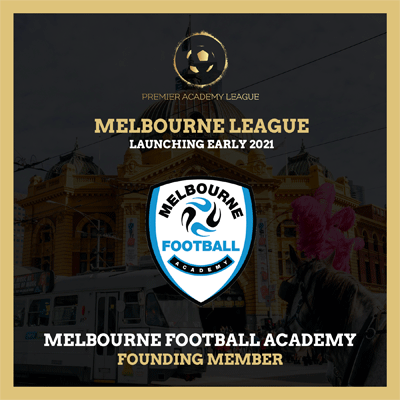 Melbourne Football Academy joins the Premier Academy League
As a founding member Melbourne Football Academy is proud to announce that in 2021 it will officially be part of the Premier Academy League.
The Premier Academy League will kick-off in Melbourne in early 2021 with a "Pre-Season" competition running through February and March. This will be followed by a "Summer Season" competition from October to December.
More information about the launch of the League will be announced over the coming weeks and months.
We are also excited about the future collaboration between the Melbourne and Sydney Leagues and Academies. A National Cup is currently being planned for 2021, which will bring academy players together from all over Australia for a huge festival of Football.